Holy Eucharist for The Last Sunday after Pentecost
The Last Sunday after Pentecost
8 March 2023
according to the Book of Common Prayer (p. 355ff.)
Share These Prayers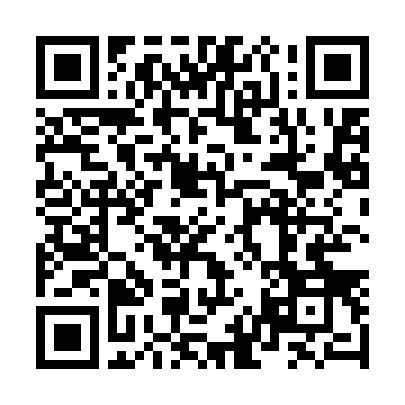 Invite someone to scan this QR code to pray with you.
---
We Gather in God's Name
BCP 355
The people stand as able.
Greeting
Officiant:
Bless the Lord who forgives all our sins.
People:
God's mercy endures for ever.
The Collect for Purity
Officiant:
Almighty God, to you all hearts are open, all desires known, and from you no secrets are hid: Cleanse the thoughts of our hearts by the inspiration of your Holy Spirit, that we may perfectly love you, and worthily magnify your holy Name; through Christ our Lord. Amen.
BCP 356
Kyrie
Officiant:
Kyrie, eleison.
People:
Christe, eleison.
Officiant:
Kyrie, eleison.
(translated: Lord, have mercy. Christ, have mercy. Lord, have mercy.)
The Collect of the Day
Officiant:
The Lord be with you.
People:
And also with you.
Officiant:
Let us pray.
Almighty and everlasting God, whose will it is to restore all things in your well-beloved Son, the King of kings and Lord of lords: Mercifully grant that the peoples of the earth, divided and enslaved by sin, may be freed and brought together under his most gracious rule; who lives and reigns with you and the Holy Spirit, one God, now and for ever.
People:
Amen.
The people are seated.
We Hear God's Word
The First Lesson: Esther 4:1-17
Lector:
A reading from the book of Esther.
When Mordecai learned all that had been done, Mordecai tore his clothes and put on sackcloth and ashes, and went through the city, wailing with a loud and bitter cry; he went up to the entrance of the king's gate, for no one might enter the king's gate clothed with sackcloth. In every province, wherever the king's command and his decree came, there was great mourning among the Jews, with fasting and weeping and lamenting, and most of them lay in sackcloth and ashes.
When Esther's maids and her eunuchs came and told her, the queen was deeply distressed; she sent garments to clothe Mordecai, so that he might take off his sackcloth; but he would not accept them. Then Esther called for Hathach, one of the king's eunuchs, who had been appointed to attend her, and ordered him to go to Mordecai to learn what was happening and why. Hathach went out to Mordecai in the open square of the city in front of the king's gate, and Mordecai told him all that had happened to him, and the exact sum of money that Haman had promised to pay into the king's treasuries for the destruction of the Jews. Mordecai also gave him a copy of the written decree issued in Susa for their destruction, that he might show it to Esther, explain it to her, and charge her to go to the king to make supplication to him and entreat him for her people.
Hathach went and told Esther what Mordecai had said. Then Esther spoke to Hathach and gave him a message for Mordecai, saying, 'All the king's servants and the people of the king's provinces know that if any man or woman goes to the king inside the inner court without being called, there is but one law—all alike are to be put to death. Only if the king holds out the golden sceptre to someone, may that person live. I myself have not been called to come in to the king for thirty days.' When they told Mordecai what Esther had said, Mordecai told them to reply to Esther, 'Do not think that in the king's palace you will escape any more than all the other Jews. For if you keep silence at such a time as this, relief and deliverance will rise for the Jews from another quarter, but you and your father's family will perish. Who knows? Perhaps you have come to royal dignity for just such a time as this.' Then Esther said in reply to Mordecai, 'Go, gather all the Jews to be found in Susa, and hold a fast on my behalf, and neither eat nor drink for three days, night or day. I and my maids will also fast as you do. After that I will go to the king, though it is against the law; and if I perish, I perish.' Mordecai then went away and did everything as Esther had ordered him.
Lector:
The word of the Lord.
People:
Thanks be to God.
Psalm 121
Levavi oculos
1 I lift up my eyes to the hills; *
from where is my help to come?
2 My help comes from the LORD, *
the maker of heaven and earth.
3 He will not let your foot be moved *
and he who watches over you will not fall asleep.
4 Behold, he who keeps watch over Israel *
shall neither slumber nor sleep;
5 The LORD himself watches over you; *
the LORD is your shade at your right hand,
6 So that the sun shall not strike you by day, *
nor the moon by night.
7 The LORD shall preserve you from all evil; *
it is he who shall keep you safe.
8 The LORD shall watch over your going out and your coming in, *
from this time forth for evermore.
The people stand as able.
The Holy Gospel: Mark 8:27-38
Deacon:
The Holy Gospel of our Lord Jesus Christ according to Mark.
People:
Glory to you, Lord Christ.
Deacon:
Jesus went on with his disciples to the villages of Caesarea Philippi; and on the way he asked his disciples, "Who do people say that I am?" And they answered him, "John the Baptist; and others, Elijah; and still others, one of the prophets." He asked them, "But who do you say that I am?" Peter answered him, "You are the Messiah." And he sternly ordered them not to tell anyone about him.
Then he began to teach them that the Son of Man must undergo great suffering, and be rejected by the elders, the chief priests, and the scribes, and be killed, and after three days rise again. He said all this quite openly. And Peter took him aside and began to rebuke him. But turning and looking at his disciples, he rebuked Peter and said, "Get behind me, Satan! For you are setting your mind not on divine things but on human things."
He called the crowd with his disciples, and said to them, "If any want to become my followers, let them deny themselves and take up their cross and follow me. For those who want to save their life will lose it, and those who lose their life for my sake, and for the sake of the gospel, will save it. For what will it profit them to gain the whole world and forfeit their life? Indeed, what can they give in return for their life? Those who are ashamed of me and of my words in this adulterous and sinful generation, of them the Son of Man will also be ashamed when he comes in the glory of his Father with the holy angels."
Deacon:
The Gospel of the Lord.
People:
Praise to you, Lord Christ.
The people are seated.
A brief homily, spiritual conversation, or moment of silence may be placed here.
Silence follows the homily.
We Respond in Faith
BCP 387
Form III
Leader:
Father, we pray for your holy Catholic Church;
People:
That we all may be one.
Leader:
Grant that every member of the Church may truly and humbly serve you;
People:
That your Name may be glorified by all people.
Leader:
We pray for all bishops, priests, and deacons;
People:
That they may be faithful ministers of your Word and Sacraments.
Leader:
We pray for all who govern and hold authority in the nations of the world;
People:
That there may be justice and peace on the earth.
Leader:
Give us grace to do your will in all that we undertake;
People:
That our works may find favor in your sight.
Leader:
Have compassion on those who suffer from any grief or trouble;
People:
That they may be delivered from their distress.
Leader:
Give to the departed eternal rest;
People:
Let light perpetual shine upon them.
Leader:
We praise you for your saints who have entered into joy;
People:
May we also come to share in your heavenly kingdom.
Leader:
Let us pray for our own needs and those of others.
Silence
The People may add their own petitions.
The Celebrant adds a concluding Collect.
BCP 360
Confession of Sin
Deacon:
Let us confess our sins against God and our neighbor.
The people kneel or stand as able. Silence may be kept. Officiant and People:
Most merciful God,
we confess that we have sinned against you
in thought, word, and deed,
by what we have done,
and by what we have left undone.
We have not loved you with our whole heart;
we have not loved our neighbors as ourselves.
We are truly sorry and we humbly repent.
For the sake of your Son Jesus Christ,
have mercy on us and forgive us;
that we may delight in your will,
and walk in your ways,
to the glory of your Name. Amen.
Priest:
Almighty God have mercy on you, forgive you all your sins through our Lord Jesus Christ, strengthen you in all goodness, and by the power of the Holy Spirit keep you in eternal life.
People:
Amen.
The Peace
Presider:
The peace of the Lord be always with you.
People:
And also with you.
We greet one another in the name of the Lord.
The people are seated.
The Announcements
We Offer Ourselves To God
The altar is prepared
The people stand as able.
BCP 367
The Great Thanksgiving: Eucharistic Prayer B
Celebrant:
The Lord be with you.
People:
And also with you.
Celebrant:
Lift up your hearts.
People:
We lift them to the Lord.
Celebrant:
Let us give thanks to the Lord our God.
People:
It is right to give God thanks and praise.
The Celebrant continues:
It is right, and a good and joyful thing, always and everywhere to give thanks to you, Father Almighty, Creator of heaven and earth.
A Proper Preface may be used here.
Therefore we praise you, joining our voices with Angels and Archangels and with all the company of heaven, who for ever sing this hymn to proclaim the glory of your Name:
Sanctus
Celebrant and People:
Holy, holy, holy Lord, God of power and might,
heaven and earth are full of your glory.
Hosanna in the highest.
Blessed is he who comes in the name of the Lord.
Hosanna in the highest.
The Celebrant continues:
We give thanks to you, O God, for the goodness and love which you have made known to us in creation; in the calling of Israel to be your people; in your Word spoken through the prophets; and above all in the Word made flesh, Jesus, your Son. For in these last days you sent him to be incarnate from the Virgin Mary, to be the Savior and Redeemer of the world. In him, you have delivered us from evil, and made us worthy to stand before you. In him, you have brought us out of error into truth, out of sin into righteousness, out of death into life.
On the night before he died for us, our Lord Jesus Christ took bread; and when he had given thanks to you, he broke it, and gave it to his disciples, and said, "Take, eat: This is my Body, which is given for you. Do this for the remembrance of me." After supper he took the cup of wine; and when he had given thanks, he gave it to them, and said, "Drink this, all of you: This is my Blood of the new Covenant, which is shed for you and for many for the forgiveness of sins. Whenever you drink it, do this for the remembrance of me."
Therefore, according to his command, O Father,
Celebrant and People
We remember his death,
We proclaim his resurrection,
We await his coming in glory;
The Celebrant continues:
And we offer our sacrifice of praise and thanksgiving to you, O Lord of all; presenting to you, from your creation, this bread and this wine.
We pray you, gracious God, to send your Holy Spirit upon these gifts that they may be the Sacrament of the Body of Christ and his Blood of the new Covenant. Unite us to your Son in his sacrifice, that we may be acceptable through him, being sanctified by the Holy Spirit. In the fullness of time, put all things in subjection under your Christ, and bring us to that heavenly country where, with blessed Thomas, the Blessed Virgin Mary, and all your saints, we may enter the everlasting heritage of your sons and daughters; through Jesus Christ our Lord, the firstborn of all creation, the head of the Church, and the author of our salvation.
Celebrant:
By him, and with him, and in him, in the unity of the Holy Spirit all honor and glory is yours, Almighty Father, now and for ever.
People:
AMEN.
BCP 364
The Lord's Prayer
Presider:
And now, as our Savior Christ has taught us, we are bold to say,
Officiant and People:
Our Father, who art in heaven,
hallowed be thy Name,
thy kingdom come,
thy will be done,
on earth as it is in heaven.
Give us this day our daily bread.
And forgive us our trespasses,
as we forgive those who trespass against us.
And lead us not into temptation,
but deliver us from evil.
For thine is the kingdom, and the power, and the glory,
for ever and ever. Amen.
The Breaking of the Bread
Presider:
Alleluia! Christ our Passover is sacrificed for us.
People:
Therefore let us keep the feast. Alleluia!
Presider:
The Gifts of God for the People of God. Take them in remembrance that Christ died for you, and feed on him in your hearts by faith, with thanksgiving.
pb
We Receive the Gift of God
"If a person desires to receive the Sacrament, but, by reason of extreme sickness or physical disability, is unable to eat and drink the Bread and Wine, the Celebrant is to assure that person that all the benefits of Communion are received, even though the Sacrament is not received with the mouth." (BCP, 457)
The ministers receive the Sacrament in both kinds, and then immediately deliver it to the people. All are welcome to receive at Christ's table. If you would prefer to receive a verbal blessing instead of communion, cross your arms over your chest to indicate this.
BCP 366
The Post-communion Prayer
Presider:
Let us pray.
People:
Almighty and everliving God,
we thank you for feeding us with the spiritual food
of the most precious Body and Blood
of your Son our Savior Jesus Christ;
and for assuring us in these holy mysteries
that we are living members of the Body of your Son,
and heirs of your eternal kingdom.
And now, Father, send us out
to do the work you have given us to do,
to love and serve you
as faithful witnesses of Christ our Lord.
To him, to you, and to the Holy Spirit,
be honor and glory, now and for ever. Amen.
The Blessing
BCP 366
The Dismissal
Deacon:
Go in peace to love and serve the Lord.
People:
Thanks be to God.
---
Scriptures from New Revised Standard Version Bible: Anglicized Edition, Copyright © 1989, 1995 National Council of the Churches of Christ in the United States of America. Used by permission. All rights reserved worldwide. http://nrsvbibles.org